College Admissions Interview Preparation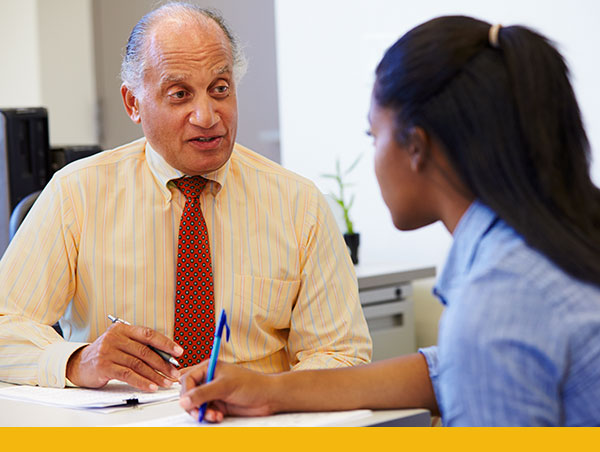 Think of the interview as another opportunity for the college to get to know you.
Colleges which offer interviews, either on or off campus, want to understand what makes an applicant tick and what they could add to the college, both in and out of the classroom. Think of the interview not as a hurdle to jump over, but as another opportunity for the college to get to know you. The interviewer's goal is find out about your intellectual strengths and your personality to see if you and the college are a good fit and your goal is to learn what makes this college unique.
While you should be prepared for the interview, you should still be yourself. When the interview is over, the interviewer should be left with the feeling that they would love to have the student at their college. The point of the interview is not so much to gather facts, as the application will give admissions officers that information, but to get a sense of the student's passion for learning and if/how they would add to their college.
To prepare for your interview, make sure you are very clear on why you are interested in the college and can articulate that. In addition, work on getting comfortable talking about your strengths and academic and extracurricular interests by having a practice or mock interview. A mock interview will help you understand that the interview is simply a conversation between two interested parties. Role playing this conversation goes a long way in putting students at ease when they are in their actual interview. When I conduct a mock interview with a student, I ensure the experience is as close to the actual interview as possible by meeting in a neutral location, such as a coffee shop or library, and acting the part of an admissions officer from the college where the student is interviewing. Students who have had mock interviews with me consistently tell me after the interview what a comfortable experience it was.
She just found out yesterday that she got into Skidmore Early Decision. I'd like to thank you for all the help that you've given her. The mock interview, in particular, gave her a lot of confidence and she felt that the Skidmore interview went well.