College Application Essay Review
Does just the idea of writing your college essay make you a little nervous? It doesn't need to, if you always keep in mind that the essay is your place to shine and it is one of the most interesting parts of the application for admissions officers to read. Your life is interesting and my goal is to make sure college application readers are left with the sense that they would love to have you at their college.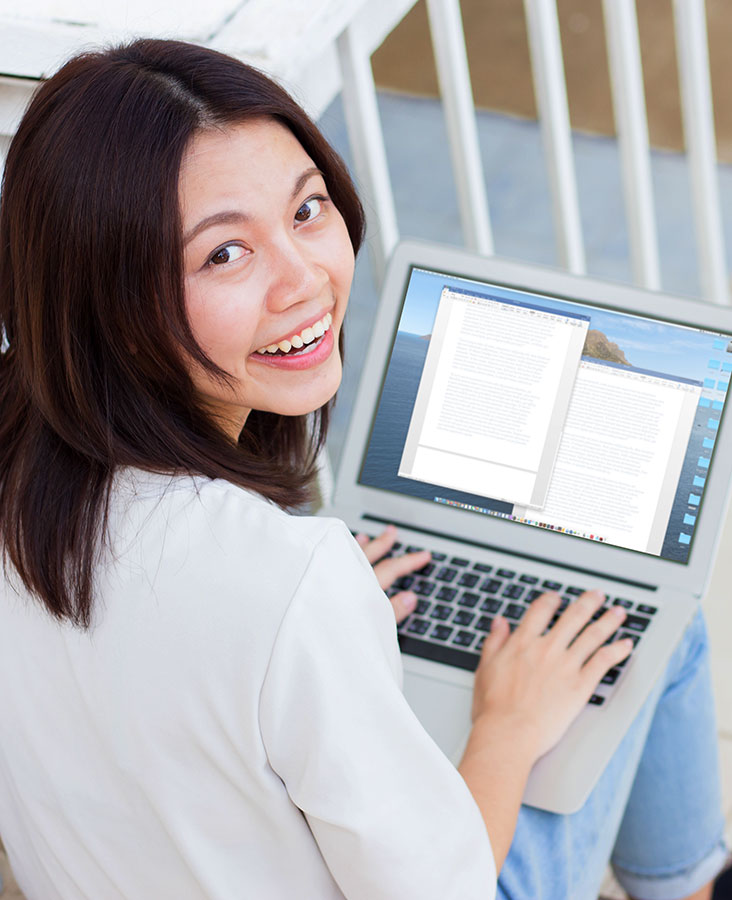 Let the real you shine in your essay.
As I get to know you, I may notice qualities you may not have seen in yourself. This is where the essay begins. I may ask you about your most exciting intellectual experience and if you tell me the political discussions you had with your dad in the car sparked your passion for current events, I can help you craft your essay around this experience. I may ask you to describe something you do very well and what you were doing last when you forgot what time it was Colleges want to know what makes you you and I can help you mine your experiences to bring out your unique personality, traits, and talents.
If you don't know where to start your essay, we'll work through a brainstorming exercise which breaks the Common Application essay prompts into a series of questions. We'll then talk through your answers to these questions. This forms the core of the essay. Don't worry if you are writing too much at first. I can help you determine what should stay in your essay and what should go. Knowing what to cut in your essay can make your essay stronger.
Based on my many years in college admissions, I have a very good sense of what works when it comes to college application essays and what doesn't. I can help you avoid essay minefields and turn what you may think is a mundane experience into an essay that speaks to application readers on a deep level.
I'll encourage you to ask a friend to read your essay to find out if it sounds like you—does the essay show who you really are? How do they feel about you after reading your essay? Be sure to review my essay writing tips and the list of essay topics to avoid.
Students working with me get all the benefits of reviewing their college application essay with an expert who gives feedback through the eyes of a former admissions officer. I can make content, grammar, and composition suggestions to ensure you present yourself in the best possible light. I can also help you write your Common Application activities list descriptions, so they are informative, succinct, and show the impact you made in each activity. See my tips on writing your activities list.
Get a rough draft of your college essay and supplements done the summer before your senior year or within the first few weeks of school. You will more than likely need to do some edits so you want to make sure you have the framework done early so you're not cramming at the last second or having to settle with an essay/supplements that aren't very good.
I can't thank you enough for your help. It has been the right amount of support for him and such helpful suggestions. Thank you, thank you!
We wanted to say thank you for all the time and assistance you gave Andrew during his college application process. We know how much time you spent reviewing his countless essays and applications. Not sure how you read them all, but they certainly helped keep him on track. It was a really strange year and quite competitive. Andrew is very happy to be going to Florida Tech in the Fall with the opportunity to watch the rockets launch and to learn how to fly. He had a wide variety of choices in the end and decided this school best fit his goals.