What is the most important factor in colleges' admissions decisions?
When asked this question, college admissions offices consistently say that an applicant's grades in college preparatory courses have the greatest influence on the admissions decision. Five college prep courses per year (classes in English, mathematics, social sciences, sciences, and foreign language) are expected and the level at which they are taken is also important—e.g., standard, honors, Advanced Placement. Whether or not you take AP Chemistry or AP Biology is up to you, so take courses which interest you and in which you believe you will achieve. Colleges also look at context—what courses were available at your school and which did you choose? They will review your application along with your high school profile, which will give them insights into the full range of your school's curriculum choices. Other important factors are standardized test scores, class rank (although many high schools no longer rank), application essays, teacher recommendations, extracurricular activities, and interviews.
The more selective the college is, the more it looks at these aspects of an applicant's file, simply because the majority of applicants to highly selective colleges present similar grades and testing. Very large universities may make decisions solely on the applicant's grade point average and standardized test scores. Some colleges also take into consideration demonstrated interest—e.g., visiting, interviewing, meeting with admissions officers visiting high schools; alumni connections; geographic residence; ethnicity; special talents, such as achievement in sports or the arts; and whether or not the student is the first in their family to attend college.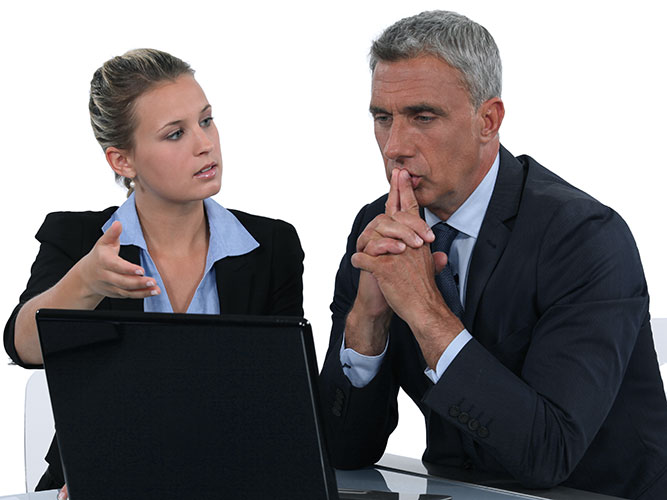 While grades are the most important factor, context also counts. Are you making the most of the college prep courses available at your high school?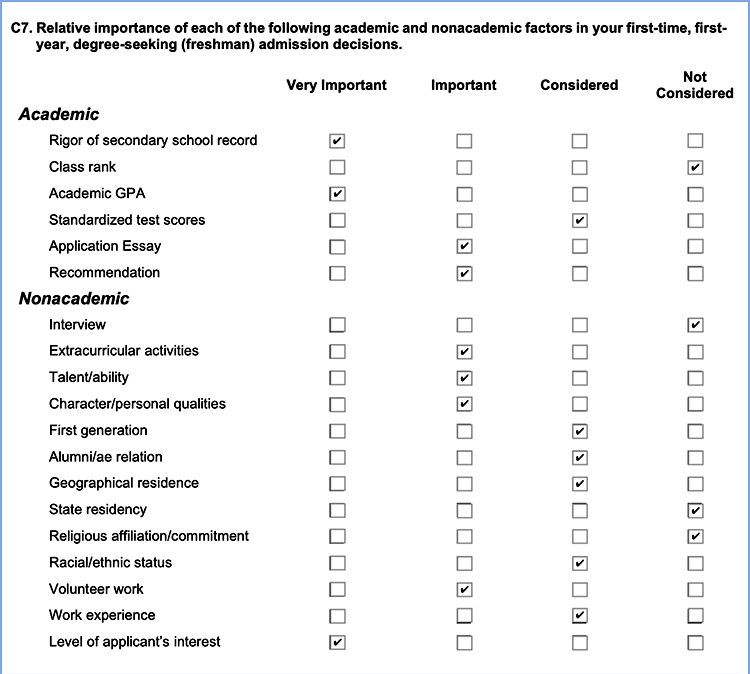 Almost too good to be true! Many colleges will tell you exactly what admissions factors are most important to them if you know to look for their copy of the Common Data Set.
To get a sense of the relative importance of eighteen academic and nonacademic factors in freshman admission decisions, go the Common Data Set on any college's website. In section C7 titled First-Time First-Year (Freshman) Admission, you will be able to find out the importance of grades, interviews, level of applicant's interest, teacher recommendations, and standardized test scores, as well as several other factors. Factors are ranked as very important, important, considered, and not considered.
Thank you so much for all your help with her college search and application process. During this stressful college search time, she appreciates your positive approach and helping her to uncover her strengths. We really feel that the process was smooth and you assisted with the toughest parts! This helped us preserve our relationship with her ?, so we wouldn't be constantly nagging. Occidental College will be great. She is thrilled to be accepted Early Decision 2. We wish you well in the future and would be happy to provide references if requested.