What are my transportation options at college?
When you first visit a college, you will probably drive there with your parents. Often, an admissions office will provide you with convenient parking and, perhaps, options for touring the campus on a shuttle or golf cart. You might not think to ask what transportation options will be available to you as a student if you will not have a car of your own on campus—an expensive, and often impractical, option. Be sure to ask these questions about on and off-campus transportation when you visit a campus.
On-Campus Transportation
Is the college's transportation system is easily navigated? Is an app available to show you the location of all shuttles and estimated arrival times?
How convenient are bus/shuttle routes to areas of campus where you will take many of your classes? Do buses run frequently to these buildings?
Would some of your classes be in remote locations and if so, how would you get to them? What about transportation to internships, research centers, field studies, or off-campus recreation facilities?
How suitable is the campus if you intend to use a bike, e-scooter, or hoverboard? Are bike racks available at the dorm and near other areas you will frequent?
Is there safe transportation to classrooms, libraries, labs, or studios you will need to access in the evenings? Some campuses may provide "safety team" golf cart rides back to the dorm in addition to scheduled shuttle routes.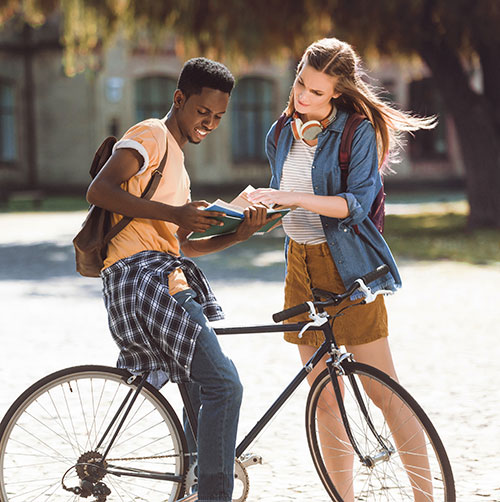 Two wheels are better than four on most college campuses.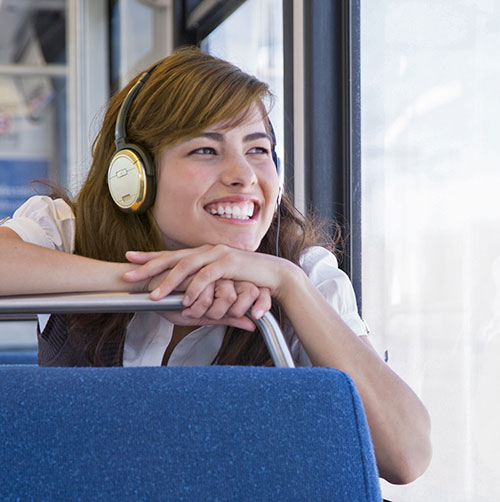 If you're considering a rural or suburban school, be sure to ask about off-campus transportation.
Off-Campus Transportation
Are there shuttles to local malls, shopping centers, or town centers if the school is in a more remote location?
Are airport shuttles, Ubers, or Zipcars available? Are student discounts available?
Are cars or vans available for rental from the college for personal, group, or club use?
If you plan to live off campus, is the location convenient to a bus route or does the apartment complex provide transportation to campus?
Is there bus/rail transportation available to nearby towns and other college campuses?
Does the college system interconnect with public transit and/or provide discounted rates on public transportation?
What options are available to return home for holidays and vacation periods? Some colleges make arrangements for additional bus transportation for vacation periods.
I really loved all the schools we visited, and plan on applying to all four of them. I could see myself being happy attending any of them, they all seem like fantastic options for me. Thank you so much for directing me to these colleges which seem like great matches for me in terms of what I want in a school.